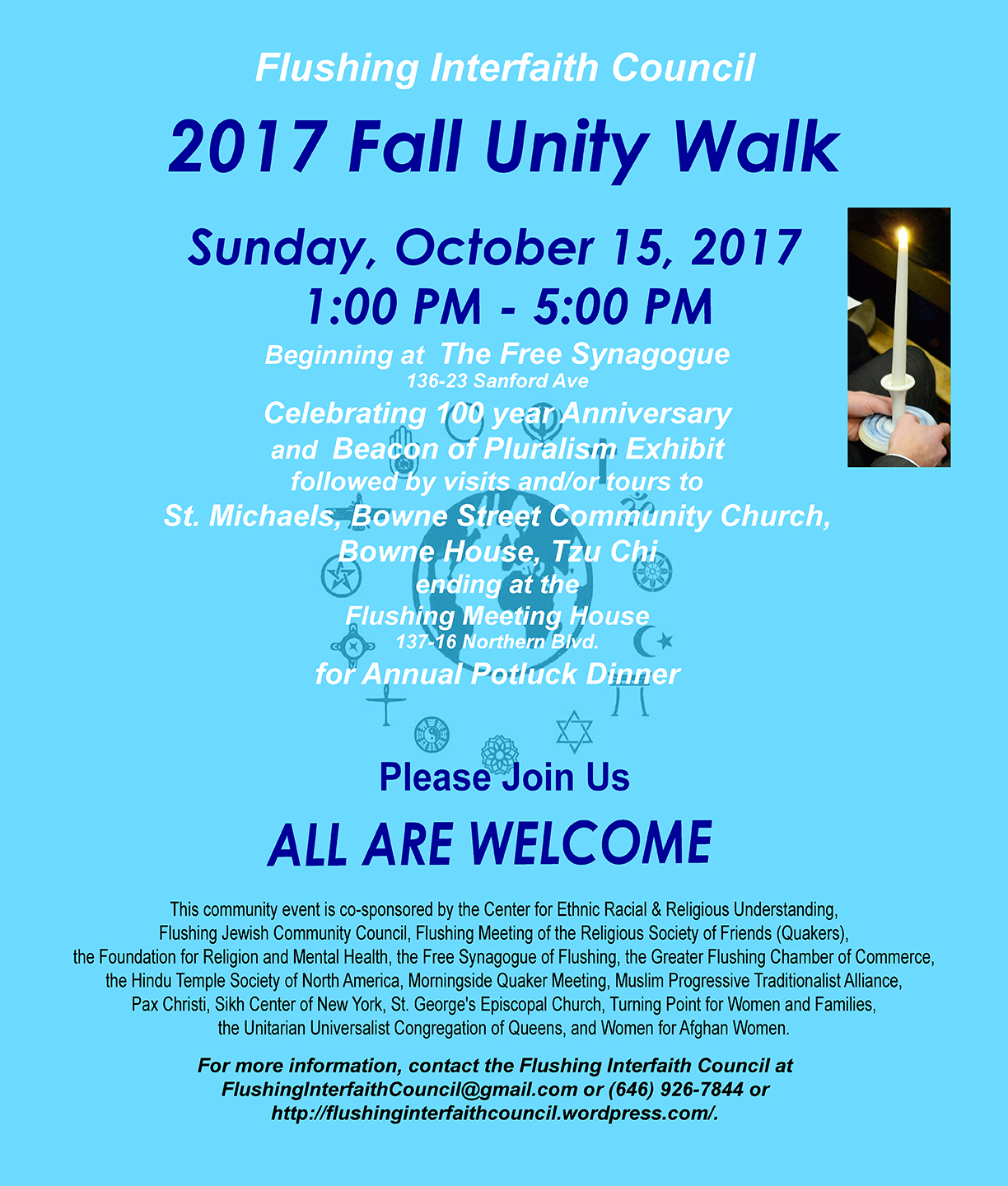 2017 Fall Unity Walk
Sunday, October 15th 1-5pm
The Beacon of Pluralism project led by SPQ / QC MFA alumni Gina Minielli and Nancy Bruno will be exhibited at the Free Synagogue after Saturday October 8th to celebrate its 100 years during Open House New York. The Free Synagogue will be the starting point of the Fall Unity Walk on October 15.
Upcoming: Photographs from the first Beacon of Pluralism event in January 2017 are to be housed and exhibited at the Flushing Quaker Meeting House. Stay tuned for more information.