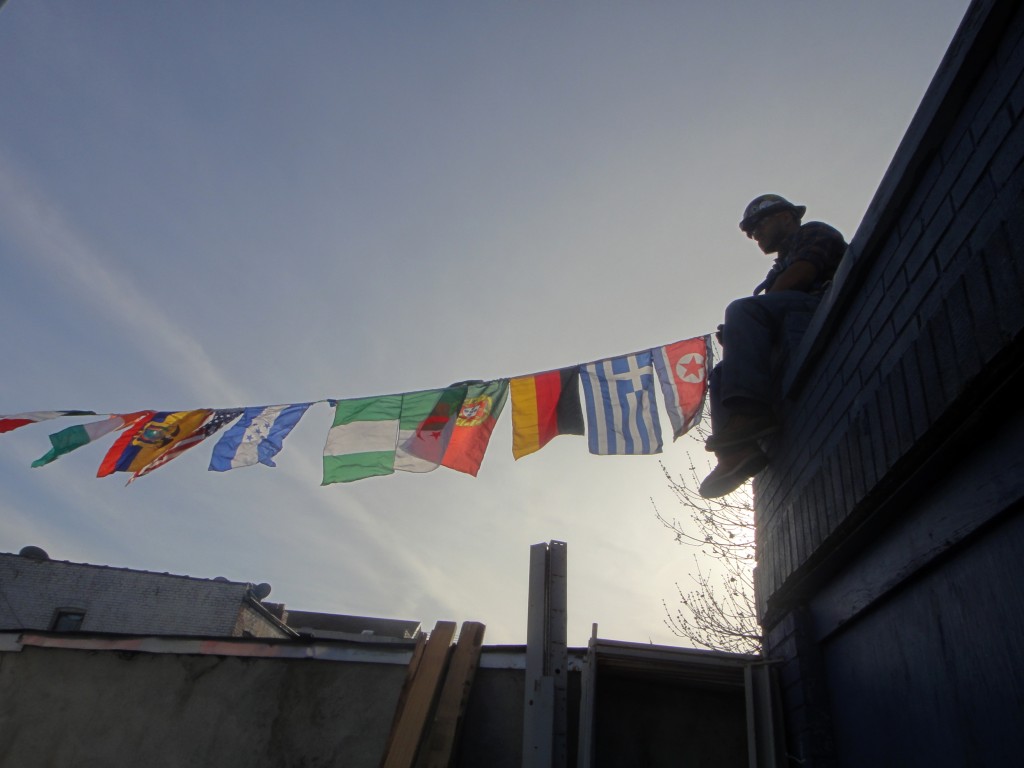 SPQ graduate students Barrie Cline and Sol Aramendi, founder of Project Luz, and their collaborators, are observing Workers Memorial Day this coming Sunday by launching a publication at Corona Plaza as part of a larger community health fair coordinated by the Queens Museum.  
The publication was the result of a series of dialogues that brought together union construction workers (enrolled in the Harry Van Arsdale Center for Labor Studies at SUNY) and day laborers (who are members of Corona-based immigrant advocacy organization New Immigrant Community Empowerment-NICE). In these encounters members from both groups shared with each other their feelings about safety and the conditions of their labor. The publication reflects the images and texts of what they hope is the beginning of a conversation towards safer conditions for all workers as well as different ways to look at their labor.
This project was initiated in association with The Harry Van Arsdale Jr. Center for Labor Studies, New Immigrant Community Empowerment, and assistance from the Social Practice Queens (SPQ) component of  Queens College and The Queens Museum of Art.
This project is funded in part by the Student Activity Fee of the State University of New York and the Spirit of Boz, founded by Julien Friedler, Belgium.