Assistant Professor, Social Practice, Installation, Sculpture, Performance
Chloë Bass is a conceptual artist working in performance, situation, publication, and installation. She has received commissions from Elsewhere, LUMEN, the Culture Project's Women Center Stage Festival, the Bushwick Starr's Bushwhack Festival, and 3rd Ward's Moviehouse. Chloë is a 2015 – 2016 Workspace resident at Lower Manhattan Cultural Council, and a 2016 Residency Fellow at Press Street (New Orleans). Selected recent work has been seen at Salisbury University, the Bronx Museum of Art, SPACES, the Bemis Center for Contemporary Arts, the Neuberger Museum, Momenta Art, Künstlerhaus Stuttgart, Flux Factory, Kunstkammer AZB (Zürich), and Akademie Schloss Solitude. Selected profiles of her work have appeared in BOMB, Entorno, ArtInfo, Art Observed, and Hyperallergic. She has guest lectured at the Museum of Modern Art, the Creative Time Summit, the International Sculpture Center, the Queens Museum, Parsons School of Design, and Sotheby's Institute, among others. She is a regular contributor to Hyperallergic. Chloë holds a BA in Theater Studies from Yale University, and an MFA in Performance & Interactive Media Arts from Brooklyn College. She is a native New Yorker.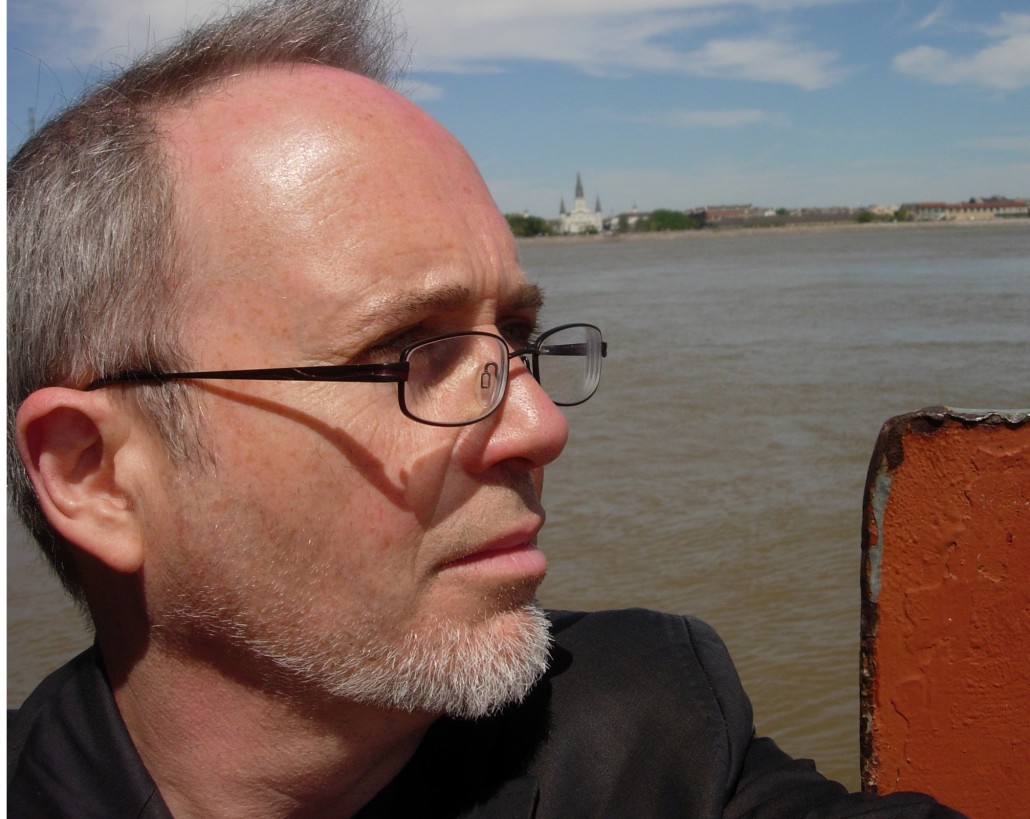 Assistant Professor, Sculpture and Social Practice
Gregory Sholette is a New York-based artist, writer, and a co-founder of Social Practice Queens (SPQ) of which he is principal faculty and administrator. Sholette's recent projects include the solo exhibition Our Barricades for Station Independent Gallery in NYC; Imaginary Archive for Las Kurbas Center, Kyiv, Ukraine, and also for the Institute for Contemporary Art in Philadelphia; and with Oliver Ressler he is the co-curator of It's The Political Economy, Stupid now on view at NeMe Gallery in Cyprus. He is active with Gulf Labor Coalition and was a co-founder of the artists' collectives Political Art Documentation/Distribution (PAD/D: 1980-1988), and REPOhistory (1989-2000). His recent publications include It's The Political Economy, Stupid co-edited with Oliver Ressler, (Pluto Press, 2013) and Dark Matter: Art and Politics in an Age of Enterprise Culture (Pluto Press, 2011). A former CAA board member he teaches studio art and social practice at Queens College, CUNY and is Associate Faculty at Home WorkSpace, Beirut, as well as an Associate Faculty in the Art, Design and the Public Domain program of Harvard University's Graduate School of Design.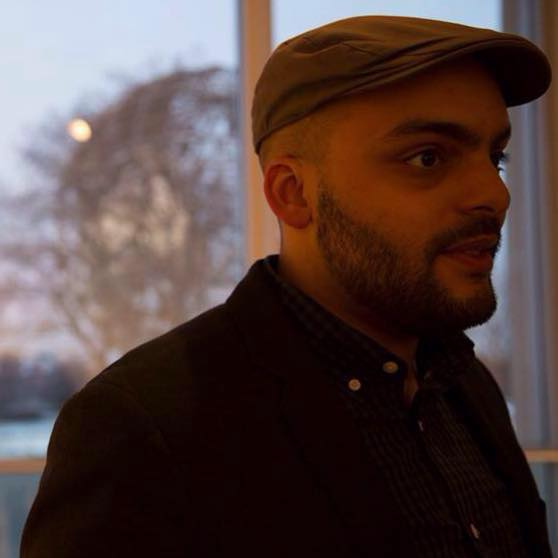 Associate Program Coordinator,
Social Practice Queens (SPQ)
Jeff Kasper is a multidisciplinary artist, educator, and arts organizer.
Kasper is currently the Director of Engagement at More Art, the 2017 Public Programs Fellow at CUE Art Foundation and recipient of the 2017/18 SHIFT Residency at Elizabeth Foundation for the Arts – Project Space. He has been invited to teach and guest lecture at the MoMA Department of Education, School of Visual Arts, School at the Art Institute of Chicago, CUNY, and The New School. His work has been presented as part of exhibitions and programs at the 26th International Graphic Design Biennial Brno, Czech Republic; Okno Gallery, Russia; Art in Odd Places; Bronx River Art Center; Artspace, New Haven; Queens Museum; Parsons The New School for Design Aronson Gallery; The Graduate Institute for Design, Ethnography & Social Thought at the New School; and International Graduate Center for the Study of Culture at the University of Giessen, among others. His long-term pedagogical and public engagement projects, including Civic Art Lab address topics of sustainability, design, and community.
After pursuing a career as a graphic designer he received a BA, magna cum laude, from an interdisciplinary program at the Anne & Bernard Spitzer School of Architecture at The City College of New York CUNY and a MFA in social practice from Queens College CUNY.
MARIAM GHANI
Associate Instructor, New Media, Video and Photography, Installation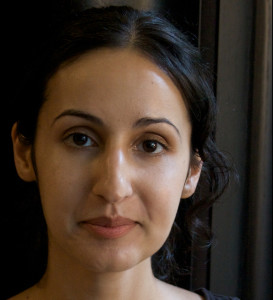 Mariam Ghani is an artist, writer, filmmaker and teacher. Her research-based practice spans video, installation, photography, performance, and text. Her exhibitions and screenings include the Rotterdam, CPH:DOX and transmediale film festivals, the Sharjah and Liverpool Biennials, dOCUMENTA (13) in Kabul and Kassel, MoMA in New York, the National Gallery in DC, the St. Louis Art Museum, and the CCCB in Barcelona. Recent texts have been published by Creative Time Reports, Foreign Policy, Ibraaz, Triple Canopy, and the Manifesta Journal, and featured in the anthologies 'Dissonant Archives', 'The Gulf: High Culture, Hard Labor', and 'Artists Writing 2000-2015.' Her curatorial projects include the international symposium 'Radical Archives', the traveling film program 'History of Histories' and the collaborative exhibition 'Utopian Pulse.' Ghani has collaborated with artist Chitra Ganesh since 2004 as Index of the Disappeared, an experimental archive of post-9/11 detentions, deportations, renditions and redactions; with choreographer Erin Kelly since 2006 on the video series Performed Places; and with media archive collective Pad.ma since 2012 on the Afghan Films online archive. Ghani has been awarded the NYFA and Soros Fellowships, grants from Creative Capital, Art Matters, the Graham Foundation, CEC ArtsLink, NYSCA, the Mid-Atlantic Arts Foundation and the Experimental Television Center, and residencies at LMCC, Eyebeam Atelier, Smack Mellon, the Akademie Schloss Solitude, NYU's Asian/Pacific/American Institute, and the Schell Center for International Human Rights at Yale Law. She holds a B.A. in Comparative Literature from NYU and an MFA from SVA. Ghani has taught at Cooper Union, Pratt, Parsons, Washington University at St. Louis, the Art & Technology program at Stevens, the Art & Public Policy program at NYU, and the Public Practice program at Otis. She currently teaches at the Grad Center, CUNY, as well as the undergraduate Art and graduate Social Practice programs at Queens College.
PRERANA REDDY
Director of Public Programs and Community Engagement, Queens Museum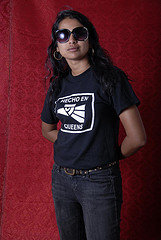 Prerana Reddy is Director of Public events at the Queens Museum of Art (since 2005), and a co-founder of Social Practice Queens where she serves as advisor and occasional instructor. At Queens Museum she organizes screenings, talks, festivals, and performances, a third of which are developed in collaboration with diverse local community organizations and cultural producers. She also co-curated the exhibition Fatal Love: South Asian American Contemporary Art Now, as well as coordinated two editions of Corona Plaza: Center of Everywhere, which commissioned eight artists to develop public art works that engage local residents on issues of neighborhood history and identity as well as tensions around its various transformations. Reddy is also in charge of the museum's community engagement initiatives which combine arts and culture with social development goals in nearby neighborhoods predominately comprised of new immigrants, including programs that address language access, healthcare, public space advocacy, and the mortgage crisis. She was one of four inaugural Douglas Redd Fellows for emerging leaders in the Arts and Community Development field awarded by the Ford Foundation and administered through Partners for Livable Communities.
ZOE BELOFF
Associate Professor
Department of Art
and Media Studies
Zoe Beloff works in a wide range of media including film, installation, drawing and books. She considers herself an interface between the living and the dead, the real and the imaginary. Each project aims to connect the present to past so that it might illuminate the future in new ways. Her projects include "The Coney Island Amateur Psychoanalytic Society and its Circle 1926-1972", "The Days of the Commune" in which Bertolt Brecht's play was presented as a series of street performance in solidarity with Occupy Wall Street and most recently "A World Redrawn: Eisenstein and Brecht in Hollywood".  Her work has been featured in international exhibitions and screenings; venues include MoMA, The Whitney Museum, Site Santa Fe, the M HKA museum in Antwerp,  the Pompidou Center in Paris and the Freud Dream Museum in St Petersburg. She has been awarded fellowships from thee Graham Foundation, the Guggenheim Foundation, The Foundation for Contemporary Arts, The Radcliffe Institute at Harvard and the New York Foundation for the Arts. She is a Professor in the Departments of Media Studies and Art at Queens College.
Paul Ramirez Jonas is an artist and Associate Professor in the Art Department at Hunter College CUNY who creates works that explore the notion of the unspoken contract between audience and artwork. The participatory, public nature of many of his commissions, coupled with their often-engaging premises, encourages viewers to complete and to validate the works, drawing the artist and his audience into an equal dialogue. For his Key to the City project (2010), the artist reproduced thousands of keys, which would unlock two dozen specific locations across New York City, that were ceremoniously presented to interested parties in Times Square. His works have been exhibited at the Sao Paolo Biennial, the Johannesburg Biennial, and the Venice Biennale, as well as at numerous institutions, including the New Museum, MoMA PS1, and the Irish Museum of Modern Art.
Visiting artists, critics, curators and mentors include: Doug Ashford, Paul D'Agostino, Angela Dufresne, Dana Schutz, Xenobia Bailey, Larry Bogad, Deanna Bowen, Robert Boyd, Tania Bruguera, Gretchen Coombs, Amy Cutler, John Currin, Lois Dodd, Torkwase Dyson, Alicia Grullon, Spencer Finch, Yevgeniy Fiks, Tom Finkelpearl, Sarah Fritchey, Stamatina Gregory, Fran Ilich,  inCUBATE, Alfredo Jaar, Jim Lee, Omar Mismar, Pepon Osorio, Saul Ostrow, Liz Park, Elizabeth Peyton, Ted Purves, Sal Randolph, David Reed, Mika Rottenberg, Gregory Sale, Dread Scott, Elsie Siegel, Eve Sussman, Nato Thompson, Caroline Woolard, T. J. Wilcox, The Yes Men, Krzysztof Wodiczko.
Laura Raicovich
Executive Director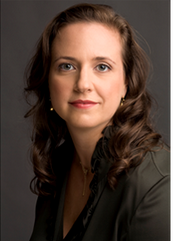 Laura Raicovich is the President and Executive Director of the Queens Museum. Her previous professional positions include: Director of Global Initiatives, Creative Time; Deputy Director, Interim Director, Director of External Affairs, Dia Art Foundation; Senior Publicist, Solomon R. Guggenheim Museum; Development and Communications Director, Public Art Fund; and Curator of Public Art, NYC Department of Parks and Recreation. Additionally, she is a member of the Art and Social Justice Working Group, lectures internationally on socially engaged and collaborative art, and she is the author of various essays on art and culture, as well as a recently-published novel based on Viagra and Cialis spam, "A Diary of Mysterious Difficulties." Laura received her Bachelor of Arts Degree in both Art and Political Science from Swarthmore College and a Master of Arts in Liberal Studies from The Graduate Center, City University of New York.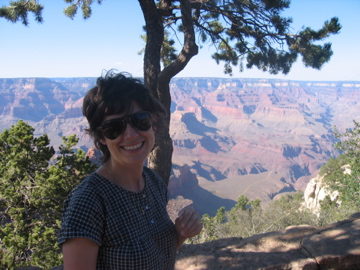 Larissa Harris is a curator at the Queens Museum. Exhibitions at QMA include Red Lines Housing Crisis Learning Center, a project on home finance by artist and urban designer Damon Rich; The Curse of Bigness, which featured major works by Survival Research Laboratories, J. Morgan Puett, and Dexter Sinister, among others; and the first U.S. solo presentation of Korean video and performance artist Sung Hwan Kim. In addition, she is helping plan a new long-term artist residency in Corona, Queens, the largely new-immigrant neighborhood on which the museum borders, with partners at Queens College CUNY. The first long-term resident is Tania Bruguera, invited in partnership with Creative Time. From 2004-2008 she was associate director at the Center for Advanced Visual Studies at MIT where she and staff commissioned and produced new work by Michael Smith, Damon Rich/ the Center for Urban Pedagogy (CUP), John Malpede, and Xavier Le Roy; instituted a visiting artist series (Vito Acconci/ Acconci Studio, Miranda July, Judith Barry, Seth Price, Dexter Sinister, and Rachel Harrison, among others); a student residency program; and a residency for Boston-area artists.
MAUREEN CONNOR
Artist, QC  Professor Emeritus, co-founder of SPQ
Maureen Connor, Queens College Art Department Professor Emeritus and co-founder Social Practice Queens (SPQ), she serves as an adviser and guest lecturer for SPQ. Her artistic work combines elements of installation, video, interior design, ethnography, human resources, feminism, and social justice. In 2008 she co-founded the collective the Institute for Wishful Thinking and examples of the group's projects include the SOS Peace Pentagon, which addressed the question 'how can a building mobilize for peace and justice?' and Artists in Residence for the US Government (self declared), first shown at Momenta Art, Brooklyn, New York and which was also part of the Connor's survey exhibition Contradictions, at Akbank Sanat in Istanbul, with work from 1978-2012. Since 2000 she has also been developing her project Personnel, a series of interventions concerned with the workplace that explore the attitudes, needs, and desires of staff at various institutions. Connor is also known for her feminist work from the 1980s and '90s, which has been included in numerous publications and exhibited internationally. Her work has received funding from Anonymous Was a Woman, the Guggenheim, the NEA, NYFA, NYSCA, PSC-CUNY and Harvestworks, among others.
ADEOLA ENIGBOKAN
Artist, Associate Instructor
Adeola Enigbokan is an artist and writer based in Amsterdam. She holds a BA from Columbia University, where she studied Anthropology and Visual Arts, an MPhil in Anthropology and Historical Studies from The New School for Social Research, and a PhD in Environmental Psychology from the City University of New York, where she completed her doctoral dissertation on urban interventionism and critical archival practices in contemporary Russian art. Her art-research practice explores everyday interactions between citizens, living and dead, and the architectures that shape urban experience. Her work has appeared internationally in diverse contexts, reflecting the transdisicplinarity of her practice: Strelka Institute for Media, Architecture and Design (Moscow), Center for Independent Social Research (Saint Petersburg), Van Leer Institute (Jerusalem), El Museo del Barrio (New York), Anthology Film Archives (New York), Royal Geographical Society (London), Royal Institute for British Architects (London), Beijing Normal University, vessel art project (Italy) and Open Engagement (Portland).
JOSE SERRANO-McCLAIN
Artist, Community Organizer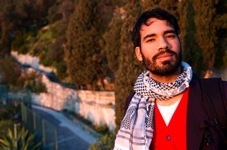 Jose Serrano-McClain is an organizer and artist interested in the economics of the creative spirit.  He started his career as an economic analyst at the New York Federal Reserve Bank.   In 2009 he co-founded Trust Art (trustart.org) to experiment with sustainable economic models for public and socially-engaged artistic practice.   In 2010, he joined the Queens Museum of Art in a unique role that reports to both the curatorial and community engagement departments of the museum, identifying opportunities for commissioned artist projects to make meaningful connections with community organizations in Corona, as well as guiding artists towards the successful merger of aesthetic preoccupations with the social impact aspects of their projects.  Through the museum, he is also one of the lead visionaries of Social Practice Queens. Jose has presented at the TED Conference in California, the Feast Conference in New York, and the Open Engagement conference in Portland.  Jose graduated with a BA from the University of Pennsylvania in 2001, where he studied literature, theater, politics, philosophy, and economics.  Jose has done graduate work in architecture and international relations at Columbia University and is recieved his MFA in Social Practice at Queens College.
Queens College CUNY
Faculty