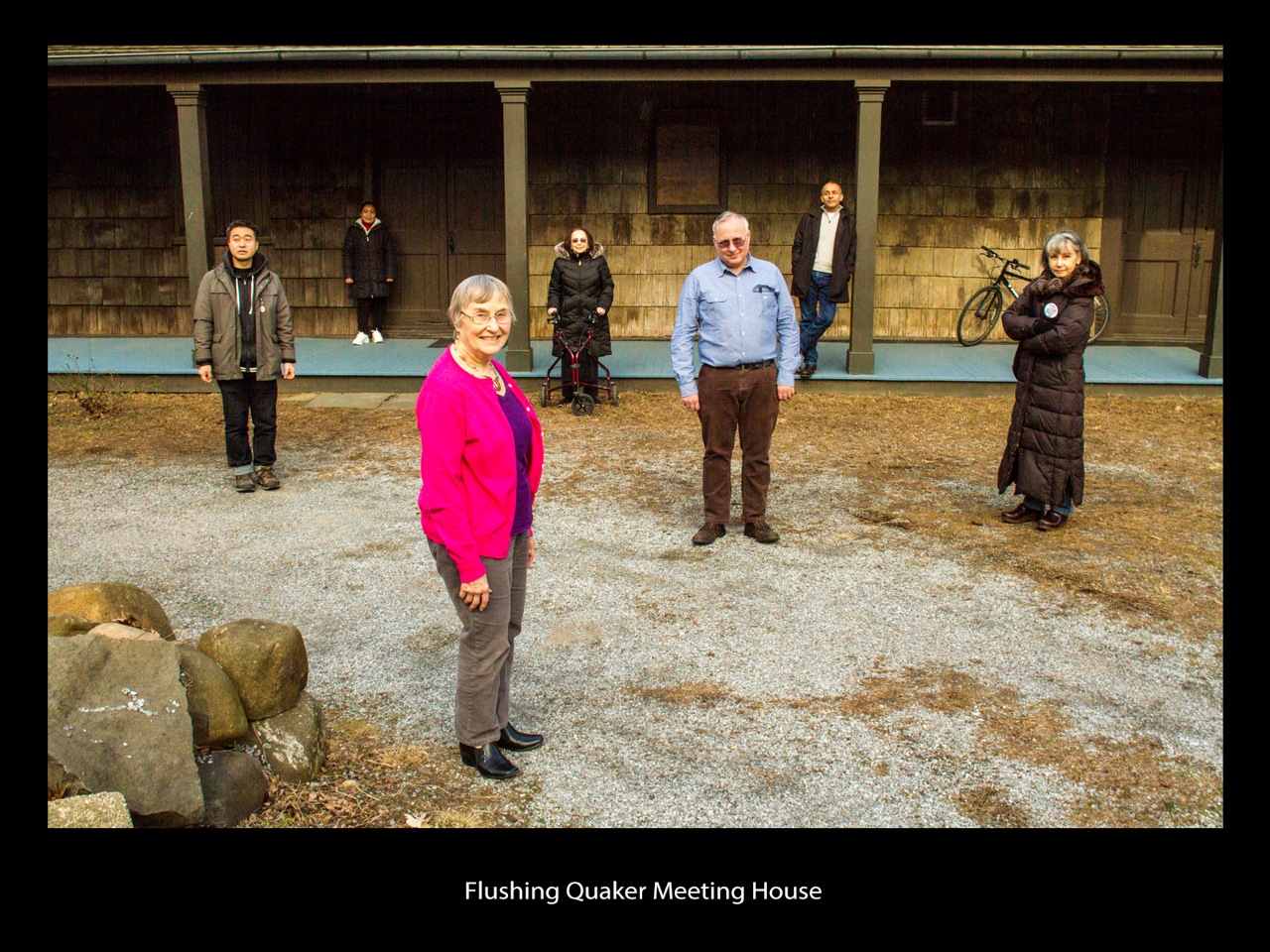 "There's a kind of renewal that can happen for people spiritually or through community that can really sustain us in these times," said Chloe Bass, a visiting professor at Queens College." (NY1 Flushing)
The Beacon of Pluralism project joins together the diverse cultural, ethnic & religious communities of Flushing, Queens to remember the basic right of religious freedom that Flushing prides itself on. Located in the heart of Flushing, are two historic sites: The Bowne House, former home of John Bowne, a pioneer in the American struggle for religious liberty and the Quaker Meeting House a place of worship for Flushing's early Dutch settlers. John Bowne and the community joined together to deliver the Flushing Remonstrance to Governor Stuyvesant on December 27, 1657, marking the beginning of religious freedom in America.
The project is led by Gina Minielli Gunkel, a professional social documentary photographer (SPQ class of 2016), and Nancy Bruno, a NYC public school teacher and ceramic sculpture artist (Queens College MFA class of 2017).
The first Beacon of Pluralism event took place in January 2017, just days after Trump's proposed "Muslim ban." The event was held at the Flushing Quaker Meeting House which is considered by historians to be the birthplace of religious freedom in the United States. This event was well-attended and received positive reactions form the community. The dialogue ceremony was covered by local news media outlets including NY1 (television), and print & digital editions of the Queens Chronicle (QNS.com) and US China Press.
Read & watch more about the January event:
http://www.ny1.com/nyc/queens/news/2017/01/31/flushing-religious-communities-comes-together-to-spread-hope.html